Police Suspect Arson as Cause of Eastbound Speedway Fire
RCMP say arson is suspected in a fire at the Eastbound International Speedway building in Avondale Sunday afternoon.
RCMP received a report around 5:00 yesterday afternoon that the building was on fire.
When police arrived they found evidence of forced entry into the building.
Fire Scene Investigators from the department of Fire and Emergency Services and RCMP are investigating.
Anyone with information is asked to contact RCMP or Crime Stoppers.
---
CMOH Reports Four Days with No New COVID-19 Cases
There are no new cases of COVID-19 to report today with only a week to go before the province moves to Alert Level 3 and the lifting of more public health restrictions.
Alert Level 3 will include the opening of campsites for limited overnight camping, the operation of summer day camps, and the resumption of medium-risk outdoor recreational activities all with restrictions.
Details on those restrictions are available on the government website.
---
Opposition Calling for Public Discussion of Alert Level Restrictions
The Opposition Leader says in the face of the province's success in flattening the curve, that a public debate is needed on determining whether another 28 days are needed in order to pass to the next Alert Level.
The province is moving to Alert Level 3 on Monday, June 8th, but it will be another month before we move to lift even more restrictions.
Ches Crosbie is joining with business leaders and others who are seeking discussion on that approach.
In the meantime, Crosbie is accusing Prime Minister Justin Trudeau of dereliction of duty in failing to provide assistance to the province's oil and gas industry – reeling due to a global downturn.
Crosbie says what the industry and the province are asking for are tax incentives to make the local offshore industry competitive.
He says to attract and retain leading exploration companies to do the work needed to ensure a vigorous and strong economy. He says the message Ottawa is sending right now is "You guys aren't welcome."
---
Police Arrest Man with Trailer Stolen from Alberta
A 28-year-old man is facing a charge of possession of stolen property following a traffic stop near Deer Lake on Sunday.
RCMP pulled over a pick-up towing a trailer around 2:15 a.m. Sunday morning.
A check of the licence plates showed that the plate did not match the trailer in question. It turns out the 30-foot trailer had been reported stolen in Alberta in April.
The man, a resident of Lloydminster, Alberta, with connections to this province, was arrested for possession of stolen property. He's been released to appear in court in September.
---
Grand Falls-Windsor Woman Charged with Impaired After Vehicle Collides with McDonald's
A 48-year-old Grand Falls-Windsor woman is facing impaired driving charges after the car she was allegedly driving scraped up against a commercial building in the town.
The woman was arrested after a vehicle struck the McDonald's on Cromer Avenue around 12:30 a.m. on Friday.
Breath samples collected were three times the legal limit according to police.
The woman's licence was suspended and her vehicle was seized and impounded.
---
House of Assembly to Reopen Following Move to Alert Level 3
The House of Assembly is reopening on Tuesday June 9th to conduct business not attended to due to the pandemic.
That's the day after the province officially moves to the next alert level and the easing of more public health restrictions.
The House will convene with all members exercising appropriate physical distancing. The public gallery and speakers gallery will be closed to the public and employees, while the Press Gallery will be open with a cap on the maximum number of media attending at one time to ensure appropriate physical distancing.
---
Privacy Commissioner Faults Department for Missing Information Related to Controversial Hiring at the Rooms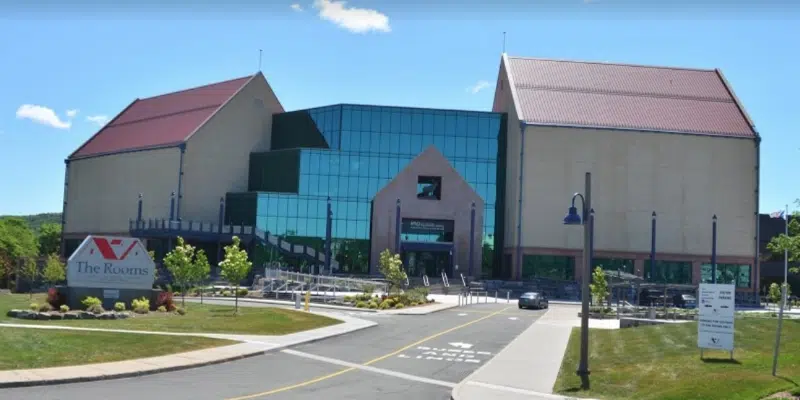 The province's Privacy Commissioner has found that the department responsible for The Rooms failed in its duty to assist with an access to information request related to the creation of a controversial position at The Rooms for Carla Foote.
The hiring dominated the House of Assembly for a week and resulted in the Minister for Tourism, Culture, Industry and Innovation being temporarily suspended without pay.
The Department received an access request for "All records related to the creation of the position of Executive Director of Marketing and Development for the Rooms" received October 29, 2018.
However, on the release of the Mitchelmore report in November of 2019, the complainant became aware of additional records that may have existed, but which were not provided.
The complainant was aware of email correspondence related to the decision to rescind a contract with the person previously hired for a similar role at The Rooms—it was sent by the Deputy Minister to the CEO of the Rooms on June 15, 2018.
The email, which had been deleted by the Department, was obtained by the Executive Council. Additional information, including the email, was supplied to the Privacy Commissioner's office in the form of a report authored by the Citizen's Rep.
The complainant raised serious concerns about the possibility that the records being sought existed, but were possibly improperly deleted.
The Privacy Commissioner found that the Department did not fulfill its duty to assist and that it revise its internal access to information process.
---
Quote from the Privacy Commissioner's report:
"In this case, the applicant was clearly looking for records related to how the Executive Director position was created and filled and was under the impression that these records would be best found at the Department. The Department did not correct this impression. Moreover, the Department has maintained that it did not have a role to play in human resources decisions at the Rooms, when clearly the Government, the Minister and the DM were involved. This is important because a lack of clarity on roles and responsibilities created the circumstances in which the DM could determine that an email which clearly involved direction to the CEO to rescind a contract was transitory and order its deletion, not just from Departmental records but also from the Rooms. Therefore, while similarly not a formal 14 R Report A-2020-007 recommendation under ATIPPA, 2015, it would be beneficial for future access requests if the Department examined its roles and responsibilities with the agencies, boards and commissions with which it interacts, with a particular attention to ensuring that information management practices align with the accountability structures mandated by the relevant statutes."
---
View the full report at this link.
---
NL Loosening Bidding Rules to Help Local Businesses
The provincial government is going to give public bodies more leeway to bypass the low bidder when awarding contracts in order to favour local companies.
Finance Minister Tom Osborne says the changes will help local business win contracts from the public sector.
Public bodies including agencies, boards, commissions, schools, municipalities and Crown corporations, are compelled to award the contract to the lowest bidder provided it meets conditions and criteria. Now, public bodies can award locally even if the bid is up to 10 per cent higher.
Osborne says the threshold at which open bids are required is also being increased.
Government is also implementing a short-term increase to thresholds for engineering services for municipalities and local service districts from the current R$100,000 to $264,200.
---
'Pothole Man' Ernest Barnes Fears Worst While Stuck in Backlog for Heart Surgery
A man who is best known for drawing attention to the condition of the roads in the Twillingate and Notre Dame Bay area fears he won't survive the wait for needed heart surgery.
Ernest Barnes is also known as the "pothole man." In recent years he took his motorcycle along the Road to the Isles, armed with spray paint cans to outline potholes and cracks that he deemed hazardous to drivers. Now he's confined to his bed as he awaits surgery to correct some blockages and a problem with his heart valve.
He says most of the time he's in bed, too tired to get up or even sit in a chair. There have been several times he's suffered pains in his chest—and not known if that was it.
Most surgeries and procedures were postponed when the pandemic hit and regional health authorities are putting plans in place to get those procedures moving.
Barnes says he can't get any answers as to when his surgery will go ahead, he hasn't heard a word and says he's "just waiting to pass away."
---
Man, 61, Dead Following Single-Vehicle Collision Near Newman's Cove
A 61-year-old Bonavista man is dead after a single-vehicle collision just north of Newman's Cove on Thursday.
Bonavista RCMP responded to the area around 1:50, Thursday afternoon.
The vehicle left the road and struck an unoccupied building.
The Office of the Chief Medical Examiner is involved as the investigation continues.
---
Fred Hutton Ends Journalism Career
Fred Hutton has left the airwaves for the political field.
Hutton, who returned to VOCM late last summer as co-host of the Morning Show, is taking up a communications position with Andrew Furey—one of two candidates for the Liberal leadership. John Abbott is the other.
Hutton says the decision to leave VOCM was not an easy one, and that he will miss the daily interaction.
---
"The decision to leave VOCM News was not easy. I have so much respect for the dedicated team of journalists who work there. I'll miss that daily interaction.

I've spent a little over 30 years covering the issues in Newfoundland and Labrador. We are now facing some of the most difficult challenges.

When Dr. Furey asked me to join the team, I realized it's a good way to help give back to a province that has given so much to my family."

-Statement from Fred Hutton.
---
---
Firefighters to Pay Tribute to Men Lost in Tragedy at Sea
The Association of Fire Services will pay tribute this evening to two volunteer firefighters who were among four men who lost their lives in the sinking of the Sarah Anne off St. Lawrence just over a week ago.
Scott Norman and Isaac Kettle are being remembered as dedicated members of the St. Lawrence Volunteer Fire Department. Two other men, Ed and Jody Norman also lost their lives in the sinking.
The search continues to locate the body of Isaac Kettle.
Executive Director of the NL Association of Fire Services, Richard Murphy is asking fire departments across the province to pay tribute to all four men this evening.
Fire Departments will take their equipment out, and turn on the emergency lights and salute at 7:00 this evening, 6:30 in most of Labrador.
Murphy is asking fire departments to take photographs that will be compiled by the Association for presentation to the surviving families.
Email photos to publicrelations@nlfireservices.com
---
Liberal Party to Declare New Leader on August 3
Newfoundland and Labrador will have a new premier August 3.
The Liberal Party was all set to choose a new leader in May, but that timeline went off the rails as the COVID-19 crisis deepened. The two candidates—John Abbott and Andrew Furey—have formally been notified of the June 8 restart of the leadership race.
The winner—and new Premier of Newfoundland and Labrador—will be declared at a virtual convention August 3.
August 3 is a Monday, the day St. John's City Council is considering as the Regatta civic holiday. The Regatta would normally fall on Wednesday, but the event has been canceled this year because of the pandemic. Many other municipalities also take the August civic holiday on the first Monday.
---
Cause of House Fire in Bay Roberts Remains Under Investigation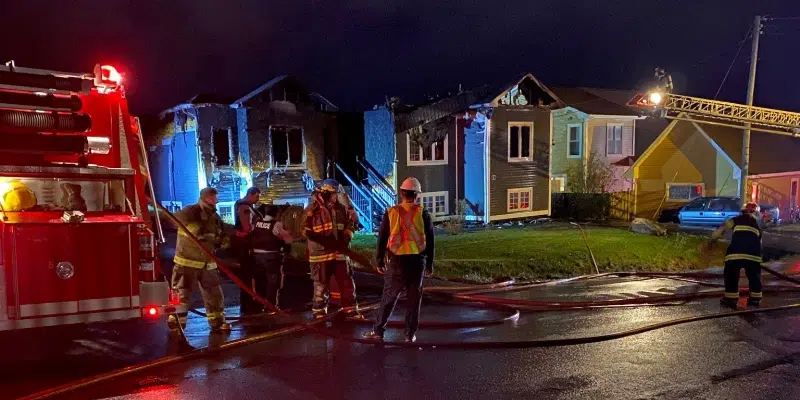 The investigation continues into the cause of a fire that destroyed a home in Bay Roberts, Saturday evening.
Neighbours alerted the residents of the home in the Bay Shore Estates subdivision to the fire, allowing them to get out safely.
The home was a complete loss.
---
Last Day to File Income Tax Under CRA's Extended Deadline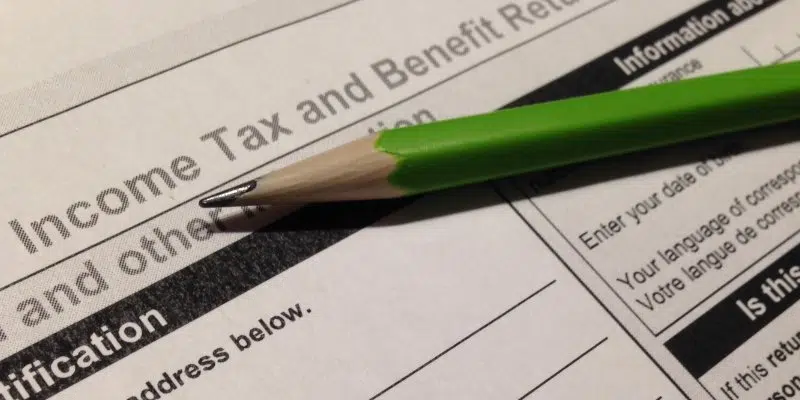 June has begun, which means the extended tax deadline is officially here for Canadians.
Due to COVID-19, the Canada Revenue Agency shifted the deadline to file taxes to June 1, while the deadline to pay any amounts owed has been extended to September 1, 2020.
As there have been significant delays in processing paper returns, the CRA recommends filing taxes online and registering for direct deposit to get refunds faster.
---
View more information on the CRA's website.
---
Meanwhile, a national tax specialist is offering advice to those still needing to file their taxes.
Gerry Vittoratos of UFile says having a copy of the previous year's return plus the notice of assessment handy is helpful.
He says sometimes there are "carryforwards." Vittoratos explains that someone's income may not have been high enough to claim the year previous; for example, someone with tuition credit that could carry forward.
Another scenario could be if somebody had capital losses in previous years and did not have capital gains, meaning they were not able to use them.
He says these amounts can reduce tax owing if they apply.
---
MHA Seeks Assurance for Long-Term Employment at Come by Chance Refinery
The Tory MHA for Placentia West Bellevue wants assurances from Irving about its plans to maintain long-term employment at the Come by Chance oil refinery.
Jeff Dwyer says the news caught a lot by surprise when Irving announced this week that it had reached an agreement with New York-based Silverpeak for purchase of the refinery now operating under North Atlantic Refining.
Come by Chance was idled in late March as a result of the pandemic and global downturn in the oil industry.
Dwyer is calling on Irving to inform the many people in the region who rely on the refinery about their plans for the facility.
---
Tely 10 Considering Alternate Race Format to Ensure Safety
Not only has the COVID-19 pandemic changed the date for the Tely 10 Road Race, but it may have changed the way the race occurs.
Instead of the last Sunday in July, the Tely Ten is set for November 1.
Race director Randy Ball says a number of factors were considered in order to make the race as safe as possible.
He says they've considered a virtual race, racing in waves—where they only send so many people at a time—and even operating with fewer volunteers as the weather would not be as warm in November as it is in the summer.
---
Motorcycle Ride in Memory of Chad Pitcher Raises Close to $10,000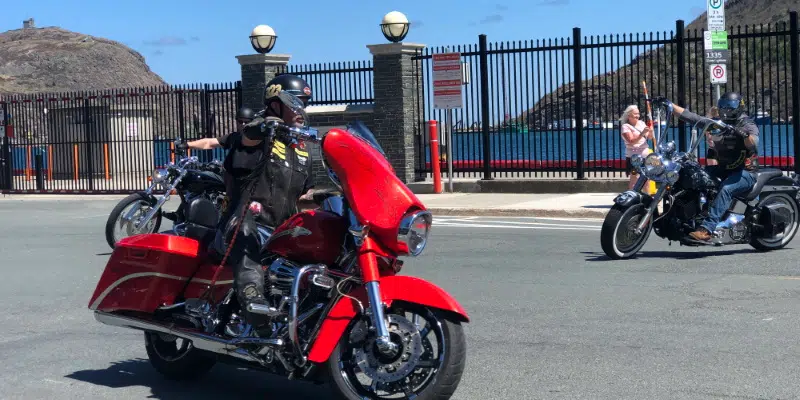 Organizers were amazed by the response to a weekend motorcycle run in memory of Chad Pitcher, a fellow biker who was killed in a crash on May 11.
Pitcher was sitting on his bike at the light on Topsail and Hamlyn roads when he was struck by a speeding vehicle.
Large numbers of bikers came out to show support for Pitcher's family. Harbour Drive was lined with hundreds of bikes and supporters on Saturday as riders honoured one of their own.
Organizer Don Drew says close to $10,000 was raised from Saturday's event and presented to Pitcher's widow.
---
Four New Faces Appointed to Provincial Advisory Council on Aging and Seniors
Four new faces have been appointed to the Provincial Advisory Council on Aging and Seniors.
The Minister of Children, Seniors, and Social Development, Lisa Dempster appointed Dr. Rana Aslanova, Marie Brennan Downey, Dr. William Eaton, and Roseanne Leanard on Friday.
Both Leo Bonnell and Maisie Clark return to the council.
All selections were made through the Independent Appointments Commission for a three-year term.
The Council provides the provincial government with advice on issues impacting seniors throughout Newfoundland and Labrador.
The appointees will join the current council chair, Linda Oldford, and the five other council members: Noreen Careen, Doreen Chaulk, Helen Handrigan, Judy Pardy, and Wayde Rowsell.
---
Parks Canada Re-opens Some Locations with Limited Visitor Access
Starting today most Parks Canada locations in eastern Newfoundland will be offering limited access to visitors.
The Field Unit superintendent for Parks Canada, Bill Brake, says safety is their top priority. Many of the trails will be one-way or directional and new signage is in place to help visitors.
He says they are open and the website is the best place to stay up to date on changes. Brake wishes for people to comply with public health guidance to create safe enjoyable visits.
Some day-use trails at Terra Nova National Park and local national historic sites like Signal Hill and Cape Spear Lighthouse are open as well as visitor facilities at the eastern and western entrances to Terra Nova and Malady Head Causeway boat launch.
The grounds of national historic sites will still be available, with the exception of Hawthorne Cottage National Site due to construction.
Parks Canada says some roadways and parking lots will be open.
---
Woman Charged for Alleged Threats Involving Firearm in Downtown St. John's
A 37-year-old woman is facing a long list of charges after police responded to a report of someone being threatened with a firearm in downtown St. John's on Sunday.
Just after 6:30 p.m., police responded to the reported threat and as a result a 37-year-old woman was arrested and charged with various offences.
They include: Pointing a firearm and unauthorized possession of same, uttering threats, assault with a weapon, and various breaches of court orders.
There were no injuries reported. The 37-year-old was held for court this morning.
---
Fire Strikes Eastbound Park
The Avondale Fire Department was called out to a fire at the Eastbound Speedway, Sunday afternoon.
The fire broke out just before 5 p.m. From the Trans-Canada Highway, smoke could be seen spewing from the main castle-like building.
There's no immediate word on possible injuries, or the extent of the damage.
Numerous events have taken place at the speedway over the years including monster trucks, stock car races, and music concerts.
The cause of the blaze is under investigation.
---
MUN Biologist Finds Nearly Identical DNA Profile Matching Last Known Beothucks
A man whose DNA profile is nearly identical to one of the last known Beothuck has no known Indigenous links or connections to Newfoundland.
Dr. Steve Carr, a Memorial University biologist and founder of Terra Nova Genomics, is conducting a research study with the Miapukek First Nation to see if any modern Mi'kmaq carry Beotuck DNA markers.
Carr's work has been delayed by the pandemic situation, but using DNA information collected from the remains of Nonosabusut and his wife Demasduit, he conducted a meta-analysis and cross-referenced the sequences with a public DNA data bank and found a man who is nearly identical to one of the pair.
Carr says intriguingly, the match – a man who lives in the United States – has done extensive work on his family tree going back five generations and has no known connections to this province or any Indigenous communities.
Carr says the DNA shows that Demasduit and the man in question likely have a close family connection, and the lineage still exists; that raises a whole host of new questions.
Carr cautions that the known genetic variation of the Beothuck comes from 14 individuals scattered over several thousand years. If they find another individual, that may reveal another unknown lineage.
The Ojibwe, also known as the Chippewa, are an Algonquian-speaking, Great Lakes area culture who are genetically similar to the Beothuck. Another individual who identified as Ojibwe came up as identical to Nonosabasut.
---
Pandemic Forcing Tourism Operator to Debate Opening
---
Pilot Project Allows Offshore Harvesters to Remove 'Ghost Gear' from Oceans
Offshore harvesters are tackling the age-old problem of "ghost fishing" in an effort to create healthier, cleaner oceans.
Andrew Titus is taking part in the pilot project. He is the former captain of Mersey Seafoods' northern shrimp vessel the Mersey Phoenix.
Lost or abandoned fishing gear, often referred to as "ghost gear," pollutes oceans and contributes to the mortality of fish stocks. If not retrieved, ghost fishing gear can continue the destructive cycle of entangling and killing marine species for many years.
The United Nations has estimated that 640,000 tons of abandoned, lost or discarded fishing gear enters the ocean annually.
Prior regulations didn't allow harvesters and others to keep the ghost gear and bring it to land. Titus says DFO has now allowed that.
He says that's the biggest change and they've convinced DFO that will contribute to a healthier and cleaner ocean.
Observers will record the position of the ghost gear, collect them from the ocean and store them on their ships.
He compares ghost gear to trash in the woods.
Titus says it's the breakdown of what's essentially garbage.
---
COVID-19 Update: Total Cases Remain at 261
Health officials in the province are reporting a third straight day with no new cases of COVID-19.
The province's total number of cases remains at 261. 255 people have recovered from the virus, there is one person in hospital, and there have been three deaths due to COVID-19.
That leaves three active cases in the province. One in hospital and two recovering at home. The province's most recent case, announced on Thursday, was linked to travel.
A total of 12,196 people have been tested in Newfoundland and Labrador, up 101 from Saturday.
Chief Medical Officer of Health, Dr. Janice Fitzgerald reminds Newfoundlanders and Labradorians to follow the public health orders and directives to be successful in Alert Level 4.
---
Neighbours Alert Residents to Evacuate as Fire Destroys Bay Roberts Home
Neighbouring residents are being credited with alerting a family to a house fire in Bay Roberts yesterday evening that destroyed the residence.
The Bay Roberts Fire Department received the call of the structure fire at 4 Bayshore Estates shorty after 9 p.m.
Fire Chief Doug Mercer says residents of the home made it safely outside before fire crews arrived.
Intense flame could clearly be seen from a distance as fire consumed the home.
Firefighters made quick work of fire using a pump and aerial truck. They were able to contain the blaze in 30 minutes.
Mercer says the Fire Commissioner's office is now investigating the cause of the fire.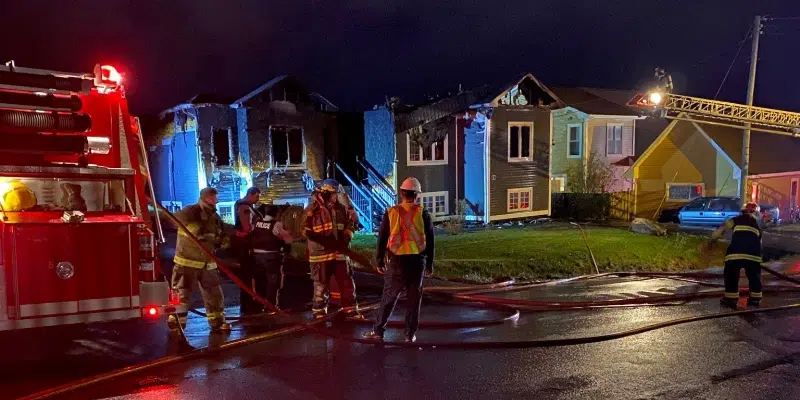 Neighbours Alert Residents to Evacuate as Fire Destroys Bay Roberts Home
---
Alzheimer Society Takes Annual Awareness Walk Online
More than 180 people have committed to walk over 2,000 kilometres to raise awareness for those living with dementia.
The Alzheimer Society of Newfoundland and Labrador says that nobody should face the disease alone and just because social distancing measures are in place, it does not mean the annual walk should be put on hold.
Executive Director Shirley Lucas says the weather has been the best they ever had even though they are moved online.
She says COVID-19 has impacted more than their events.
It has also had an impact on individuals, especially those in long term care facilities.
An online event kicks off at 1:30 p.m. today to show the nationwide support.
VOCM's Greg Smith will make an appearance.
---
Red Cross Assisting Residents Displaced by Apartment Fire in Metro
A small fire caused a big inconvenience for more than a dozen tenants of a four-storey apartment building in St. John's Saturday afternoon.
A minor cooking fire triggered the sprinkler system in one section of Meadowland Manor apartment complex on Bay Bulls Road.
The fire was quickly extinguished, and no injuries were reported.
The Canadian Red Cross stepped in to arrange emergency lodging for the residents of 13 apartments.
Building owner, Killiam Properties says it will likely take a few days to repair the water damage and ensure that electrical systems are safe. The company says it may temporarily relocate some tenants to vacant apartments in unaffected sections of the apartment building.
---
Two Impaired Drivers Arrested in Metro
Two impaired drivers were picked up last night in St. Johns.
At 8:30 p.m., a 57-year-old man was charged with impaired driving following a traffic stop on Logy Bay road.
Shortly after midnight the RNC arrested a 24-year-old man in the East end of St. John's after receiving a tip of a possible impaired driver.
Both vehicles were impounded, and the men were released to appear in court at a later date.
---