With About 19% of Units Still Vacant, St. John's Starts Affordable Housing Push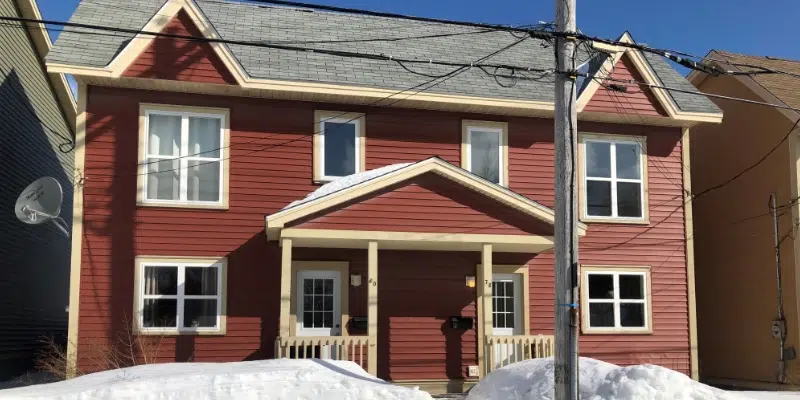 The City of St. John's launched a new campaign today to fill vacancies in its low-end-of-market housing.
The campaign is called "Opening the Right Door Can Change Your Life." The non-profit housing division has numerous vacancies ready for tenants, particularly in three- and four-bed units.
Currently about 19 per cent of units are vacant. Deputy Mayor and Lead for Affordable Housing, Sheilagh O'Leary says that's partly due to changing demographics and size of families. She says knowledge that they have availabilities is another big part.
People and families that would benefit the most will be those typically making between $40-50,000 annually, who are in the "housing crunch" between affordability and access.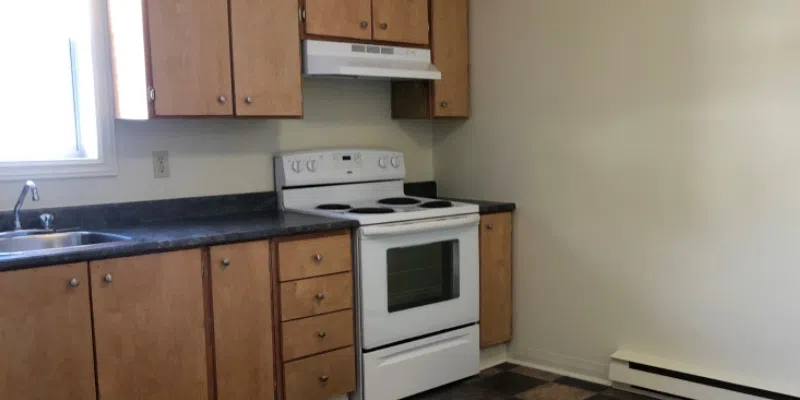 O'Leary says the goal is to help people live comfortably and well—to not only survive, but to thrive—and these housing units can help people and families do just that.
The campaign, O'Leary says will go on for as long as needed.
---
Poor Weather Conditions Force Extended Avalon Road Closures, Warnings on West Coast
The transportation network is a different creature this evening with the closure of major highways because of snow squalls, drifting and whiteouts.
The TCH from Foxtrap Access to Holyrood Access is closed after a series of crashes this morning. Traffic has diverted to Route 60 where visibility is fine, but it's a slow moving line.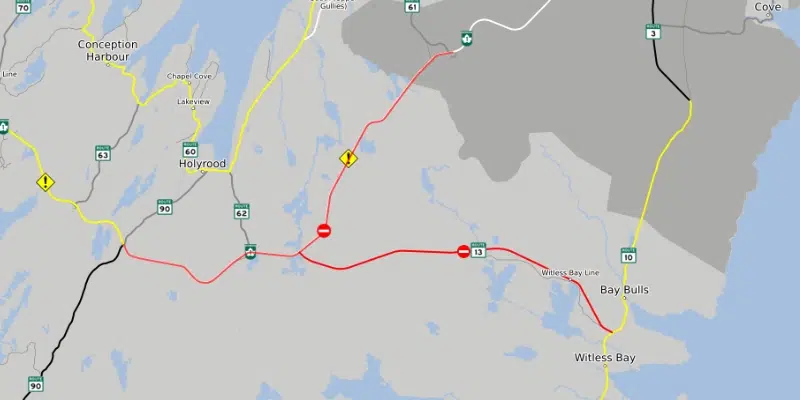 The Witless Bay Line is closed, and the Southern Shore Highway, which had been closed at the intersection of Robert E Howlett at Main Road toward Bay Bulls since lunchtime, is open. People were in the lineup for hours.
RCMP on the west coast say three vehicles went off the road in separate incidents between Pasadena and Corner Brook. The highway remains open, but police say you will have to slow down considerably. And there has been a crash at Gull Pond going toward Stephenville on Route 460.
Snow squalls will persist in the east and the west through tonight and into tomorrow morning with high winds causing drifting and reduced visibility. The squalls are caused by Arctic air flowing over open water.
---
Duo Hits Surface of Quidi Vidi Lake on Dirtbikes
A different kind of 'Regatta' took place on Quidi Vidi Lake today. Two people riding dirt bikes hit the lake's surface this afternoon, performing stunts while ice conditions appear to be questionable.
A VOCM listener submitted a short video of the two riders taking their machines across the pond. In the clip, one person performs a catwalk—lifting their front tire in the air.
However, closer to shore, there appears to be a patch of open water.
The metro area was dealt a mixed hand of warm temperatures and rain, yesterday. While temperatures plummeted overnight, it may not have been enough to solidify ice along the lake.
The Canadian Red Cross recommends an ice thickness of 15 centimetres before walking onto it, and 25 centimetres before it is safe to take a snowmobile on the ice.
---
Natural Resources Minister Encouraged by CAPP Safety, Sustainability Plan
Natural Resources Minister Siobhan Coady is encouraged with the release of a safety and sustainability plan by the Canadian Association of Petroleum Producers.
Coady says in recent months she convened meetings with the C-NLOPB, Natural Resources Canada and industry representatives to ensure everything was being done to protect the offshore environment and ensure the safety of offshore workers.
She says the continuous improvement plan released this week builds on those discussions and speaks to the importance of collaboration and information sharing.
Canada has some of the highest standards in the world and a stringent regulatory regime for offshore oil and gas development according to CAPP.
View the report at this link.
---
Ottawa Slates $5.4-Million to Help Protect Threatened Labrador Caribou Populations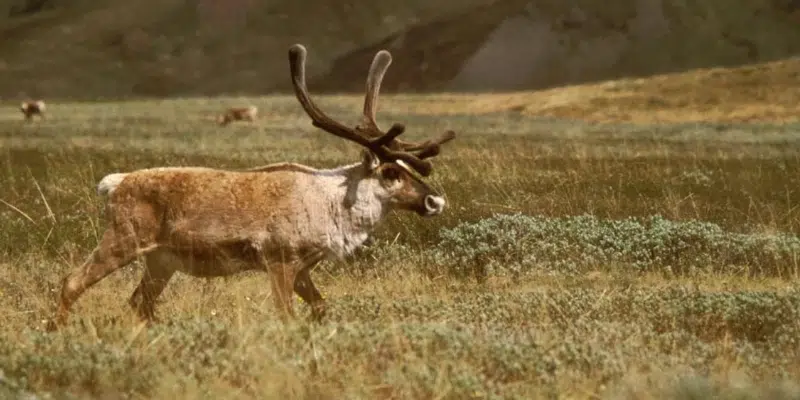 The provincial and federal governments have reached a bilateral agreement to help protect and conserve woodland boreal caribou populations in the province.
The provincial government will receive $5.4-million in federal funding to help protect the Mealy Mountain, Lac Joseph and critically-endangered Red Wine woodland caribou herds in Labrador.
The work will focus on research, monitoring, and Indigenous engagement for future management of Labrador's boreal caribou.
The plan will be implemented over a four-year period.
Further information on the agreement can be found at this link.
---
Blaze Destroys Storage Garage in Riverhead
A storage garage was completely destroyed by fire in Harbour Grace late last night. The cause remains under investigation.
Firefighters from Harbour Grace, Carbonear and Spaniards Bay responded to the garage in Riverhead at around 11 p.m. to find the building fully engulfed.
Crews had to contend with very poor conditions, including high winds, as they attempted to extinguish the flames. However, the garage was a total loss.
A fire examiner is expected to assist the investigation today.
---
Students to Test Their Mettle in 12th Annual 'Trek Terra Nova' Race
Fifteen teams from regional high schools across the province are participating in a winter adventure race in Terra Nova National Park tomorrow.
The 12th annual Trek Terra Nova Race includes a variety of winter sports including snowshoeing and cross country skiing.
The course was designed to challenge students with different skill competitions, including building a fire.
The race starts at 9:00 tomorrow morning at Sandy Pond with teams expected to cross the finish line between 12:00 and 12:30.
---
Ottawa Assistance Should Depend on Province's Spending and Revenue Be Consistent, says Columnist
A columnist with the National Post who penned a piece frowning on a federal bailout for Newfoundland and Labrador says doing so without having strings attached would be precedent setting.
Jackson Doughart told VOCM Open Line with Paddy Daly his thoughts apply not only to Newfoundland and Labrador, but also other provinces including his own, New Brunswick. Their debt is not as significant as NL's, where interest charges swallow 13.5 per cent of the budget each year, but it is significant.
He says NL has a big spending problem, and before Ottawa goes bailing out provinces, it should set ground rules to realign spending to be consistent with revenue.
Natural Resources Minister Siobhan Coady says they are not talking about any bailout, but that the discussions are focused on rearranging the financing package for Muskrat Falls.
Listen to the conversation here:
---
RCMP Memory Garden to Pay Tribute to Those Who Came Before
A one-of-a-kind project by the RCMP in this province will pay tribute to fallen members of the force.
A new Memory Garden, to be constructed at RCMP Headquarters on White Hills Road in St. John's, will pay tribute to all former RCMP employees including officers, civilian members and public servants, no matter how they died.
Helen Escott is a member of the RCMP's Fallen Members Fund Committee. According to her, individual members will be given a special tribute in the garden.
A concrete slab will be engraved with the names of two constables who were killed in the line of duty. Surrounding the slab will be bricks engraved with the names of other fallen members.
The wall of names will surround a lighted seating area that will be used to "sit, reflect and remember."
Escott says they are in the process of compiling a list of names to include in the garden. Family and friends of fallen members are encouraged to contact the RCMP Fallen Members Fund to have their loved one's name included.
Tune in to the VOCM Lunch Bunch with Andrew Hawthorn tomorrow at 12:30, he will be chatting with Escott as well as RCMP Director of Strategic Communications Glenda Power, about the RCMP's upcoming Klondike night.
---
Local Creators Receive Multiple Nominations for Canadian Screen Awards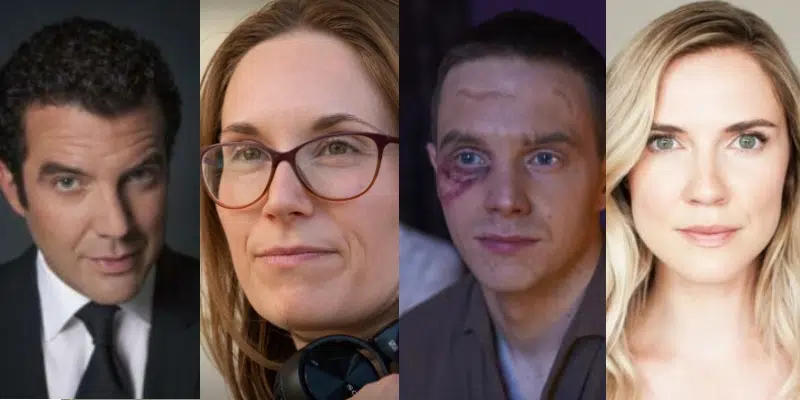 A pack of NLers are among the best filmmakers in the country leading the way at the 2020 Canadian Screen Awards.
Nominations were released earlier this week.
Among the local team nominated are actors Mark O'Brien for Goalie, Shawn Doyle for Unspeakable, and Sara Canning for the web series Hospital Show.
Rick Mercer received a best host nomination for the 2018 Giller Prize ceremony.
Director Jordan Canning snagged two nominations for her work on two different shows: Schitt's Creek and Baroness Von Sketch Show.
Two prominent local comedians are also up for an award, as Cathy Jones, Susan Kent and Mark Critch are among the crew of 22 Minutes, nominated for Best Sketch Comedy Show & Ensemble Performance.
The Canadian Screen Awards gala will take place March 29. You can find all of the nominations here.
---
Free Parking at HSC Today, Courtesy the Kinsmen
The Kinsmen Association is helping to ease some of the burden for those going to the Health Science and the Janeway today.
John Connelly of the association says they are celebrating their 100th anniversary and are kicking things off with a day of kindness.
He says they will be paying people's parking fees at the hospital today.
People need to bring their parking tabs inside the building for that to happen, as the club cannot pay the fee without it.
---
No Pressure from Cabinet for Ball to Resign say Ministers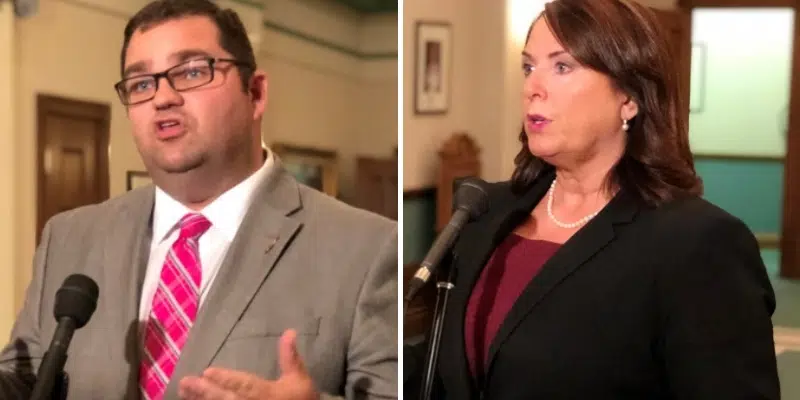 Two cabinet ministers came to the defence of Premier Dwight Ball when fielding questions from reporters on Wednesday.
Natural Resources Minister Siobhan Coady and Minister of Tourism, Culture, Industry and Innovation, Bernard Davis shared similar sentiments when it came to Premier Ball's resignation.
Coady says people have to give Ball a lot of credit for the hard work he has done over the last number of years with regard to a very difficult fiscal situation in the province and Muskrat Falls. She says she's looking forward to the leadership contest, but the focus needs to remain on growing the economy, the fiscal situation, completing Muskrat Falls, and paying for it.
Coady adds that new energy and vision is always good for the party and the province.
Davis couldn't agree more. He says Premier Ball spearheaded a number of initiatives to fix some long-standing problems within the community like mental health.
As for pressure from cabinet or the caucus for Ball to step down, both ministers had his back.
Davis says there was none to his knowledge. Coady agreed, and added that Ball was assessing this since the holidays. He was coming upon a leadership review in June, and she believes he chose the time that works best for him and the province.
The Natural Resources Minister doesn't believe Ball was concerned about going through that review in June or that it had anything to do with recent scandals. She says Ball recognized he wasn't prepared to run in the next provincial election, therefore he stepped down to give someone else an opportunity to make their mark.
Davis Not Ruling Out a Leadership Bid
Meanwhile, Bernard Davis is not in the Liberal leadership race, but he's not necessarily out of it either.
The Minister of Tourism, Culture, Industry and Innovation, Davis says he hasn't made any final decisions by any means, but he is waiting to see what the Liberal party's process will look like.
He says he won't rule anything out until that process has happened, but he is looking forward to the process starting.
The minister says there a few important considerations to make.
Davis says the time frame, cost to enter and spending limits are all important considerations. He says in any decision, he likes to make it with all the information in front of him.
---
Independent MHA Proposes Opposition Coalition Rather Than a New Election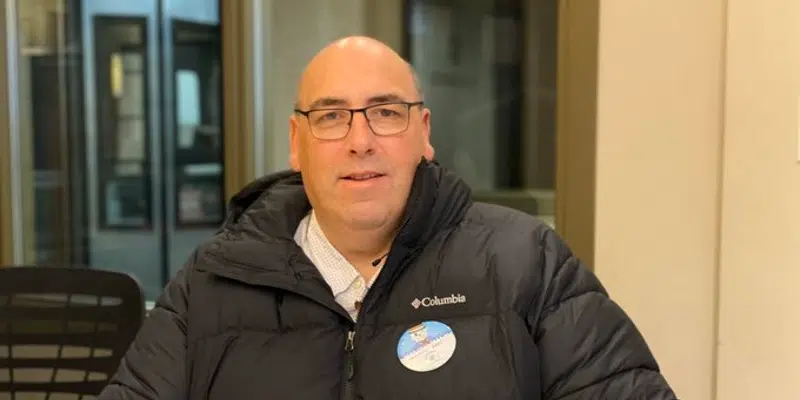 The independent MHA for Mount Pearl-Southlands is suggesting that, instead of going to a non-confidence vote should chaos ensue in the wake of Dwight Ball's resignation, forming a coalition may be the way to go.
Paul Lane was responding to comments made by PC leader Ches Crosbie, who said they could call for a non-confidence vote should the political scene become too hectic.
Lane notes that such a vote doesn't have to mean an election, which he says the people do not want.
The Lieutenant Governor can ask if the opposition parties can form a government, which Lane believes they should if the situation were to arise. He says doing so would create a great opportunity to work together for the greater good of the province.
Lane says as long as everyone agrees to work towards the province's best interests he would be in favour of such action.
---
Public Meeting Called to Look into Southlands Exit Process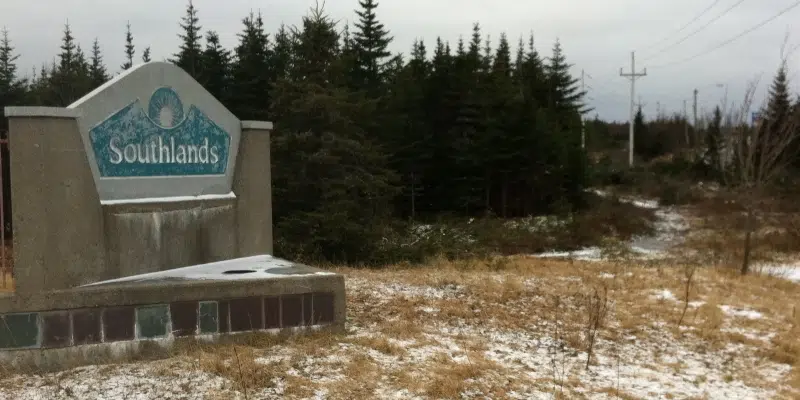 A resident of Southlands has called a public meeting for next week to further explore the possibility of formally joining Mount Pearl.
Darlene Haas says people who live in Southlands go to Mount Pearl for just about everything including school, recreation and shopping.
The provincial government went through public hearings some 25 years ago when it awarded Southlands to St. John's. She says about 85 per cent of those who responded to fer Facebook post agree that they should be in the City of Mount Pearl.
There will be a public meeting Monday from 7:00-9:00 at the Southlands Community Centre. She says they have to form a committee if they are to go further with this.
---
Ottawa's Part in Rate Mitigation Not a 'Bailout', says Minister
The main cabinet minister involved with the rate mitigation plan for Muskrat Falls objects to the word "bailout" used by a national newspaper columnist.
Jackson Doughart says Newfoundland and Labrador needs to take ownership for its fiscal responsibility – not only on Muskrat Falls but also a decade and a half of massive government spending.
He doesn't think other provinces should be forced to pay for its inability to manage its finances.
However, Minister Siobhan Coady says they are not looking for any "bailout."
They are talking with Ottawa about rewriting the financial package for Muskrat Falls. She says the federal government is already a partner in the project. The province is looking for a change to the financial parameters and a monetization of some of the back-end revenues.
---
RNC Search for Missing Mount Pearl Man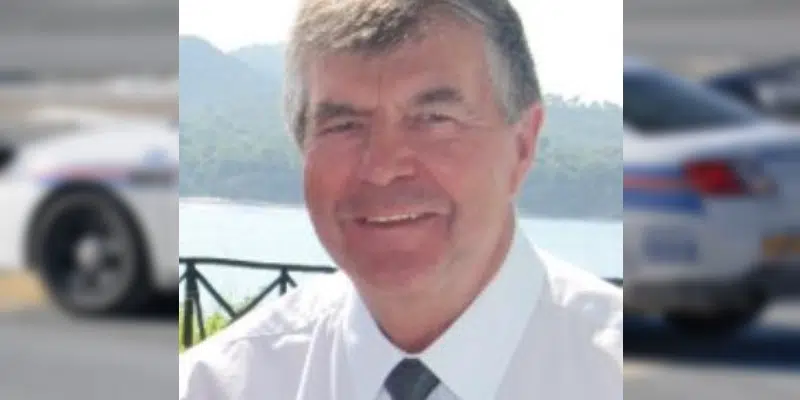 Police are concerned for the safety of a man missing from the Mount Pearl area.
John Maddicks was last seen yesterday morning, February 19.
Maddicks is 73-years-old and described as 5'11 with grey hair and brown eyes. He may be wearing black jeans, a red fleece sweater and a black baseball cap.
He may also be driving a brown 2013 Hyundai Tucson with licence plat HZE 259.
If you have any information on his whereabouts you can contact the RNC at 709-729-8000 or Crime Stoppers at 1-800-222-TIPS (8477).
---
Slick, Treacherous Walking Conditions in City Up for Discussion at Green New Drinks Panel
A mix of snow and rain left sidewalks in the Metro area slick with ice, which was on the minds of many St. John's residents at a public discussion.
Last night the Social Justice Co-op of Newfoundland and Labrador partnered with Happy City St. John's to hold a Green New Drinks panel discussion on pedestrian safety and sidewalks.
Panelists Elizabeth Yeoman, Daniel Fuller, Anne Malone and Ward 4 Councillor Ian Froude spoke about the current state of sidewalks in the city, and took questions from residents about how to improve conditions for all people.
Councillor Ian Froude says safe spaces are needed for every type of transportation, whether that be walking, using a wheelchair or driving a car.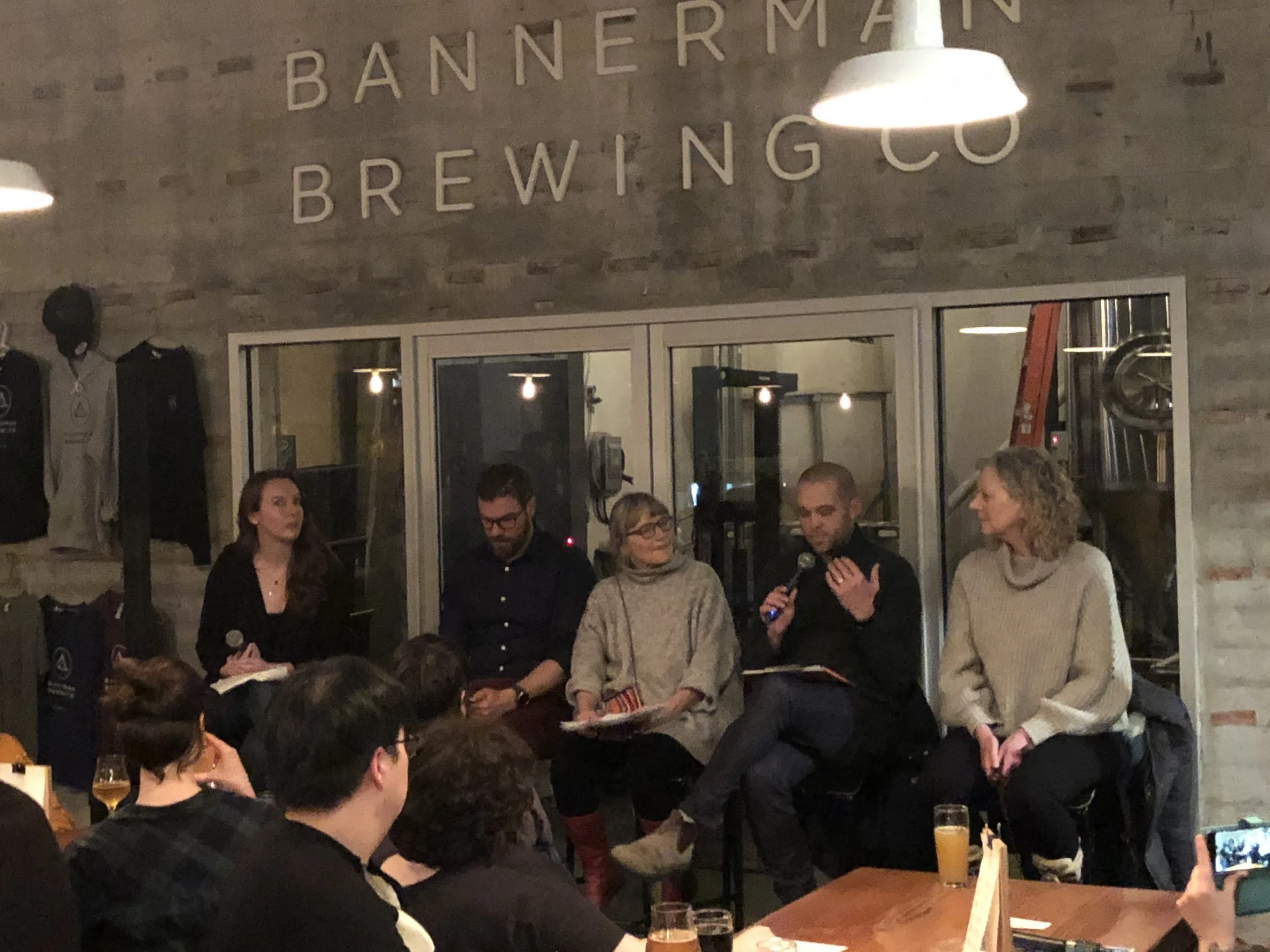 Froude says over the next couple of months City staff will put together tangible solutions to combat snow clearing as well as costs associated with those solutions. He says once that is complete they will have a public engagement session where he hopes to hear from a wide range of residents in the city.
Pedestrian Charlotte Genest says this is her second winter living downtown, she says she has never seen the sidewalks this bad.
Genest says she doesn't remember the last time she was able to walk on the sidewalk and says it's fitting that she almost fell multiple times on her way to the panel.
Memorial University Student, Bruce March says the sidewalks are "brutal." He thinks the city should be doing more to make sure everyone has access to the sidewalks.
March says it's simply not safe, not accessible, and it's dangerous.
---
Record-Breaking Year for Insolvencies in Newfoundland and Labrador
For the first time in the province's history, the number of insolvencies filed in the province in a single year has exceeded 3,000.
Statistics released by the Office of the Superintendent of Bankruptcy this week show that 3,262 Newfoundlanders and Labradorians filed bankruptcies or proposals in 2019.
Ian Penney of Janes and Noseworthy says since 2014 the number of insolvencies in Newfoundland and Labrador has increased by 107 per cent with consumer proposal filings increasing by almost 800 per cent. Penney says many Canadians live paycheck to paycheck, unable to set aside funds for unexpected expenses, their children's education or their own retirement.
He indicates it's hard to narrow the reason for the increased number of insolvencies down to any one thing.
He says seniors are retiring without sufficient income, low-income earners are unable to make enough money to sufficiently meet their needs and supplement that with the use of credit cards, while others simply have poor money management skills.
While it's hard for Penney to say if 2020 will be as bad or worse, he doubts that the situation will improve dramatically in the year ahead.
---
Outer-Ring Rollover Leaves Driver in Hospital
The driver of an SUV reportedly escaped serious injury after losing control and crashing on the Outer Ring Road last evening.
Emergency crews were called to the eastbound lanes of the highway shortly after 9:00 p.m.. The driver of an SUV had lost control, striking a snowbank and rolling over. It is believed the driver was taken to hospital with injuries not expected to be serious.
With temperatures falling, a layer of black ice had formed on the roadway especially in higher elevations and on overpasses, and may have been a contributing factor in the cause of the crash.
Crews with the Department of Transportation and Works were on the highway shortly after the crash, spreading salt to combat the icy conditions.
Pictures by Earl Noble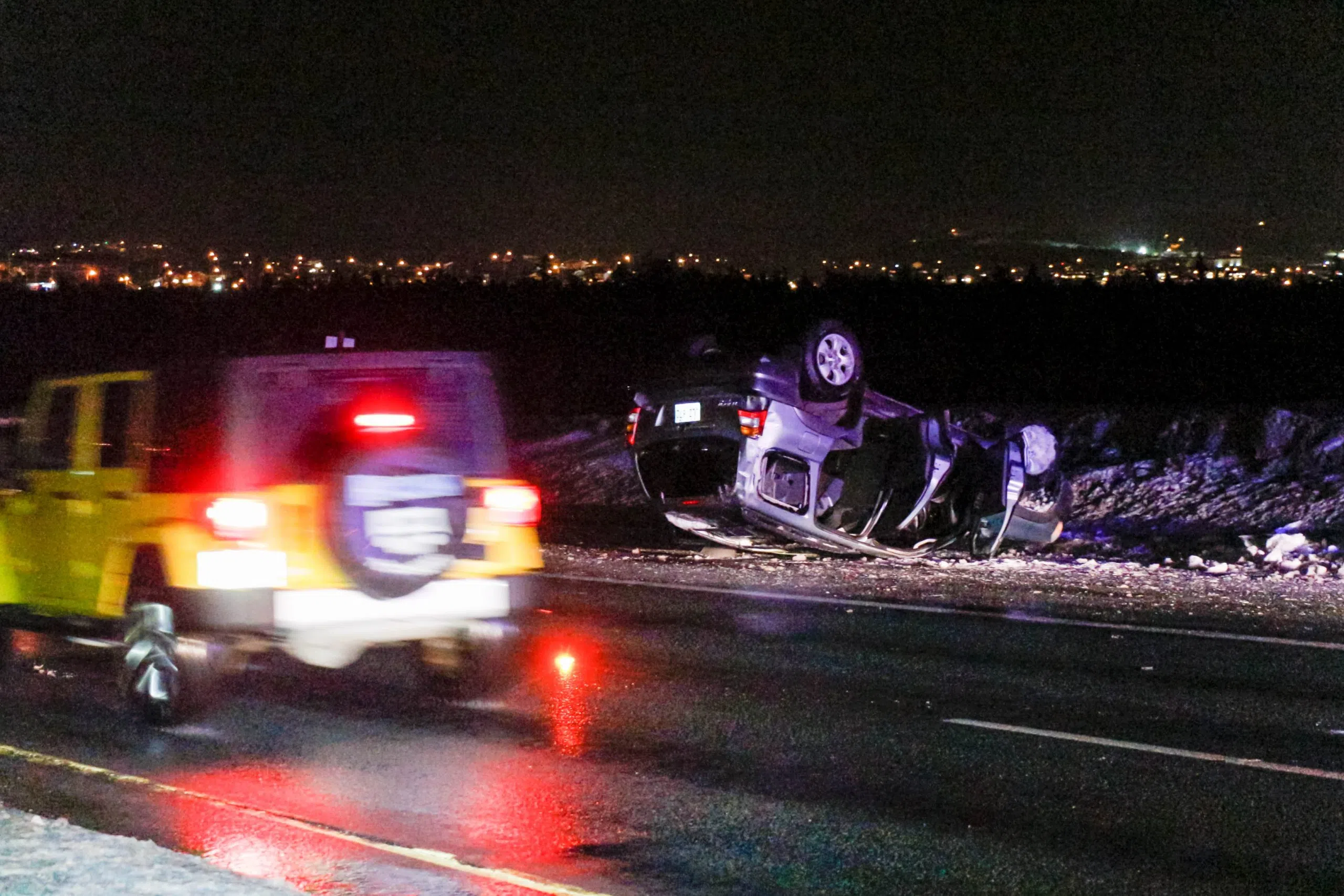 ---
Prices Up at the Pumps This Week
Another jump at the pumps this week.
The Public Utilities Board says gas prices will go up by just over three cents per litre (3.2 cpl), while diesel will jump by just under two cents (1.8 cpl).
Furnace and stove oil will go up by 1.6 cents each while propane is the only fuel with a drop, and a small one at that, by 0.3 cents.
---
Notorious Stretch of Highway Sees Some 20 Collisions Since Beginning of February
A portion of the Trans-Canada HIghway near Butter Pot Provincial Park has seen some 20 accidents since February 1.
While no lives were lost, there have been a number of serious injuries as a result.
The stretch of highway between the Holyrood Access and Butter Pot Park tends to see more whiteout conditions because of its higher elevation and being open to the wind.
Sergeant Matt Christie of the RCMP says that contributes to higher than normal collision rates in that area.
He indicates that it's fairly common to encounter good driving conditions on either end of that stretch of road, and then suddenly come across whiteouts, zero visibility and snow-covered roads.
Sgt. Christie says it's important to keep a good distance between yourself and the vehicle ahead, drive to conditions and be prepared to brake at any time.
---
TSB Concludes Investigation Into Lifeboat Incident on Northern Ranger
The Transportation Safety Board has released the results of its investigation into an incident involving a lifeboat on the Northern Ranger in October of 2017 that sent four crewmen to hospital including one man who ended up in the water.
The four crew members were on board a lifeboat on the ferry while the vessel was undergoing operational testing at the dock in Nain.
The forward release hook suddenly let go and the lifeboat swung down, bow first, and ended up hanging over the water. One of the crew members fell through the lifeboat's forward hatch and into the water. All four crew members were treated in hospital for injuries.
The TSB found that the forward release hook's safety defence failed and did not meet safety codes. The hook had not been reset according to instructions outlined in the operator's manual and the operator was left to assume that it was in the locked position because the indicator was obscured.
The TSB outlines similar instances in this province and around the world involving lifeboats.
They include an incident on board the Taverner in Goose Bay in 1993 that resulted in five crew members falling from a lifeboat after the aft falls released, and one on board the Sir Wilfred Grenfell in 1992 that resulted in a lifeboat falling into the water with 12 crew members on board.
View the full report at this link.
---
Local Valve Management Company to Receive $750,000 Provincial Funding
The provincial government made another funding announcement this afternoon to help boost a local business involved in the offshore oil and gas industry.
$750,000 is being provided to Score Canada—a company that supplies, installs and maintains valves for the offshore and mining industries.
Sourced through the province's Innovation and Development Fund, the money will be used to digitalize the company's processes, such as valve management, increasing efficiency and improving safety for offshore workers and the environment.
As result, the company is locally hiring 15 skilled workers, who will receive custom training exclusive to Score Canada.
---
VOCM Issues Correction: Doctors Without Borders Fundraising Campaign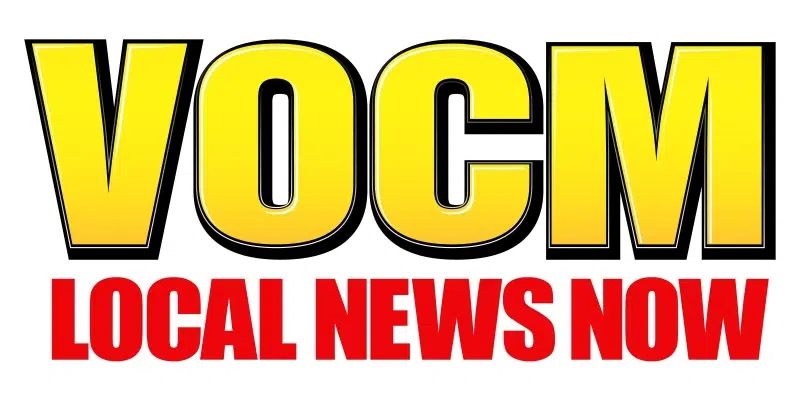 Between June 29 and July 2, 2019, VOCM News aired a story that contained incorrect information about a fundraising campaign conducted by Doctors Without Borders. An article was posted to VOCM.com and shared through VOCM's Facebook and Twitter accounts. The story warned of a possible scam involving door to door canvassers.
Doctors without Borders was in fact conducting a legitimate door to door fundraising campaign at the time and had to suspend the campaign as a result. We recognize that our reporting negatively impacted the group and its legitimate efforts to raise funds.
VOCM wishes to apologize to Doctors Without Borders and will strive to strengthen our journalistic practices going forward.
---
Colorado Avalanche Don Locally-Made Skate Guards for NHL Stadium Series
What started out as a small local sports store, where you could get your skates sharpened and gear fixed, has now made its way to the big leagues.
From Newfoundland to Colorado, Fix My Gear by the Sports Shack provided handmade skate guards for the Colorado Avalanche during the 2020 NHL Stadium Series game—a hockey game played outdoors at the Air Force Academy in Colorado this past weekend.
Owner and operator Scott Thorne says it was a week before Snowmageddon that they were contacted by the Avalanche's Equipment Manager, who they have done work for in the past.
He liked their product so much, he wanted Thorne to make the skate guards for the coveted outdoor game. They were able to ship them off just in the nick of time before the storm hit.
Thorne says it was incredible to see their product on the big stage. He says it was exciting to see the guards and known that their gear is being worn.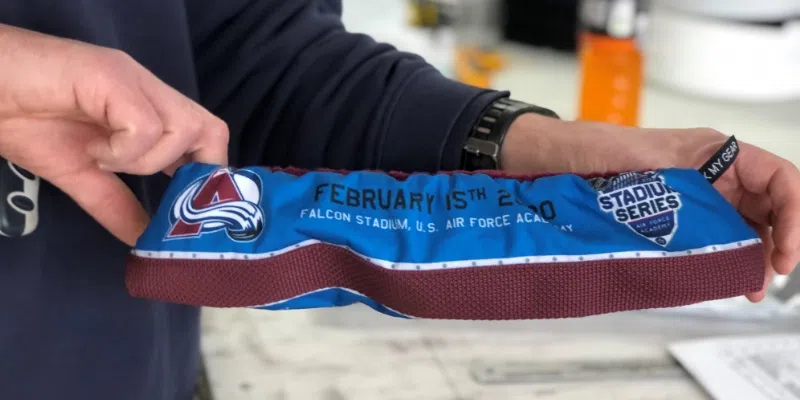 The players had to walk a mile in the skate guards, so they wanted to make them as strong as possible.
Thorne went as far as to put an inch-and-a-half webbing in the inside and out, plus cut-resistant material to beef them up, and make a good impression.
It was a special day for the Sports Shack, and the Avalanche were thrilled with the final product.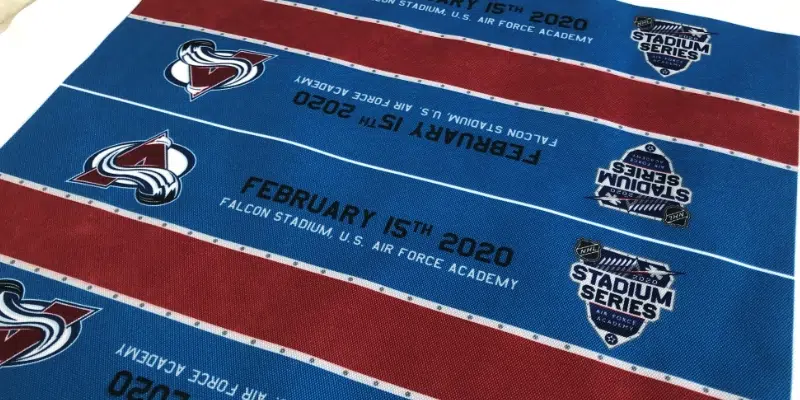 As for what's next, Thorne says they're going to stay the course until their next Athletic Equipment Manager's Association convention in Texas this June. They'll be hitting the convention with fresh products.
Thorne tells VOCM News that he never expected the growth they've experienced.
When they started out, a young kid working with them wanted to make a website, which he says planted the seed. Thorne then contacted a local company to develop a legitimate website, and from then on, it snowballed.
Despite the seven-day, 80+ hour weeks he puts in, Thorne says he's enjoying the ride.
---
Bishop Feild Opening Date Pushed Back Until New School Year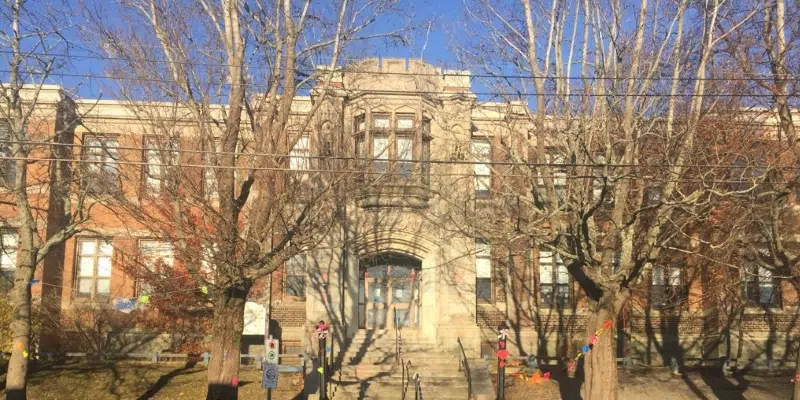 Bishop Feild will not re-open during this school year, with the aim now shifting to September 2020.
The Newfoundland and Labrador English School District says the Department of Transportation and Works indicates that while the original scope of the project is near substantial completion, the cause of the water infiltration remains unsolved.
In December 2019, officials came across a water infiltration issue under the gymnasium floor that was posing a problem for Transportation and Works project managers.
The school board says this problem was only discovered as a result of the ongoing work. They indicate the root cause is likely poor drainage at the foundation level.
However, given the time of year and conditions at the site, it is not practical to do mass excavation to fully investigate and make repairs.
The District says they share the school community's disappointment with the delay, but do not want to return to the school until all related construction work is complete.
If the school is ready for re-occupancy before the end of June, they will not disrupt students and staff at that time.
---
Metrobus Sees 38% Increase in Weekday Ridership During Two Weeks of Free Rides
The capital city is reporting that ridership increased 38 per cent in the days following Snowmageddon when bus services were offered for free.
There were over 172,000 Metrobus rides between Saturday, January 25 and Friday, February 7. That compares to an average of just over 125,000 over the same period in 2019.
---
During the free ride period, Metrobus provided:
14,650 rides during weekdays, up 38.3 per cent from 2019 average ridership
8,972 rides on Saturdays, up 44.7 per cent from 2019 average ridership
4,056 rides on Sundays, up 21 per cent from 2019 average ridership
---
Chair of the St. John's Transportation Commission, Councillor Ian Froude says public transit is economical, and environmentally sustainable and they're pleased residents took advantage of the opportunity to ride the bus for free.

According to officials, the two-week free ride program cost the City of St. John's an additional $250,000.
---
Pooling Water Causing Problems in Eastern NL
Roads have become rivers in much of Eastern Newfoundland, including metro.
The heavy banks of snow are melting fast as the temperature has shot up to the area of 5°C, causing large pools of water not only on low roads but on high roads such as the Outer Ring and TCH. Drivers will have to slow down.
The island goes into a deep freeze overnight and into tomorrow. Meteorologist Ian Hubbard says once the winds switch around to the west, temperatures will rapidly decline.
Overnight Thursday and Friday will see temperatures in the range of -15°C.
---
Man Accused in Dover Stabbing in Court Today
A man accused in a stabbing incident in Dover on Monday is scheduled to appear in Gander Provincial court today on charges of aggravated assault and break and enter with intent.
A man, suffering stab wounds, was treated at James Paton Memorial Hospital in Gander and is expected to make a full recovery.
48-year-old Larry Green was held pending today's court appearance.
The investigation continues.
---
Important to Call Out the Lack of Women Going for the Premier's Chair, says Equal Voice NL
The Chair of Equal Voice NL says it is important to note when there is a lack of women involved in running in politics and use it as an opportunity to highlight what can be done to get more running.
Equal Voice is a multi-partisan national organization focused on training and electing Canadian women. In the hours following the premier's announcement that he is leaving office, speculation immediately began to swirl over who will replace him. However, there was a noticeable absence of women, either coming forward or being suggested.
Melissa Royle says Equal Voice is about equipping women with the skills to put their names out there.
She says they have training sessions, try to make informal mentorships and build networks as there are barriers that impact all people trying to enter politics, however research shows they affect women more.
Royle says the informal mentorships that are formed through the group are something she's a big fan of. She claims another reason women tend to not run in politics as often is a lack of networks, funding and support that men can have.
---